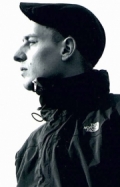 Christian was born in 1981 in Kyritz, Germany and grew up in Berlin. Driven by his early interests in photography and film he developed and realized documentaries for civic education projects after graduating from school.
After having completed his apprenticeship as an audio-visual media designer he started his degree in cinematography at the German Filmakademie Baden-Württemberg in October 2007.
In April 2013 Christian graduated from Filmakademie Baden-Württemberg shooting his thesis film – the feature "Trash Detective" directed by Maximilian Buck. In the same year he worked with director Jakob M. Erwa on the feature film "HomeSick". The World Premiere of "HomeSick" was held at the 65th Berlin International Film Festival – Berlinale 2015 in the section Perspektive Deutsches Kino.
After having finished his third feature film, the German-Mexican production "Bruma" by writer/director Max Zunino and the documentary feature "Hacking Justice" by Clara Lopez and Juan Pancorbo, Christian teamed up with writer/director Florian Gottschick in 2017 on the feature film "Rest in Greece" and in 2018 with director Christian Werner for the production of "Der Besuch".